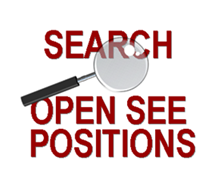 Program Overview
The Senior Environmental Employment (SEE) Program provides opportunities for workers at least 55 years old to assist the U.S. Environmental Protection Agency (EPA) on federal, state, and local environmental projects, including pollution prevention, abatement, and control. SEE enrollees perform a wide range of assignments, including performing water supply inventories, writing and editing EPA environmental education and outreach publications, and conducting school asbestos surveys. The program is authorized by the Environmental Programs Assistance Act of 1984 (P.L. 98-313).
Senior Service America, Inc. administers its SEE Program as one of six national nonprofit organizations that were selected by the EPA based on those nonprofits' experience administering the Senior Community Service Employment Program. Through Cooperative Agreements, EPA awards funds for SSAI to recruit, screen, place, and pay SEE enrollees. After qualified applicants are selected through a cooperative process, EPA staff oversees the work of SEE enrollees while SSAI provides payroll, time record maintenance, record keeping, and administrative support. View the locations of SSAI's SEE Program.
To be eligible for the SEE Program, individuals must be at least 55 years old and legally eligible to work in the United States. SEE enrollees are not employees of EPA but receive wages and benefits including paid federal holidays, health insurance, and vacation and sick leave. Enrollees may work part or full time.
By law, SEE enrollees cannot displace or reduce the non-overtime hours, wages, or employment benefits of other employees of the environmental agency concerned; perform work of concerned environmental agency employees who are in a layoff status from the same or a substantially equivalent job or function; or affect existing contracts for services.
Who is eligible for the SEE Program?
To be eligible, you must be at least 55 years old and legally eligible to work in the United States.
What are the pay and benefits for SEE enrollees?
Wages
The EPA has established assignment levels and pay scales. Wage levels in the SEE Program are intended to be supplementary and are not intended to be equivalent to wages in the federal workforce or the private labor market.
Fringe benefits
All SEE Enrollees are entitled to the following fringe benefits:
Employer's portion of FICA
Workers Compensation
Vacation time (three weeks)
Sick time (two weeks)
One personal day
Ten paid federal holidays
Bereavement leave (three days)
Health insurance
Dental insurance
How do I apply for the SEE Program?
If you are interested in applying for any vacant position, please complete the enrollment application and submit with your resumes to seep_resumes@ssa-i.org or fax to (301) 578-8895.
Browse the vacant positions in our SEE Program for a list of current openings.
Anchorage, AK
Athens, GA
Atlanta, GA
Ann Arbor, MI
Boston, MA
Chicago, IL
Dallas, TX
Denver, CO
Duluth, MN
Edison, NJ
Grosse Ile, MN
Kansas City, KS
Narragansett, RI
Buffalo, NY
New York, NY
Philadelphia, PA
San Francisco, CA
San Juan, Puerto Rico
Seattle, WA
Washington, DC
More information about the SEE Program
All National SEE Program Grantee Contacts
Download SSAI SEE Program Questions and Answers
Current openings in our SEE Program
Browse the vacant positions in our SEE Program for a list of current openings.
SEE Enrollees and Monitors
SEE Handbook
SSAI's handbook for SEE enrollees and monitors describes the policies, procedures, benefits and restrictions affecting enrollee participation in the SEE Program.
Publications
SEENews is SSAI's quarterly newsletter for SEE enrollees and monitors.
Forms
Travel Forms
Payroll Information
Timesheets and Instruction
Health Insurance Information
Enrollees working 30 hours or more are covered by a comprehensive insurance plan. Premiums are paid by SSAI. No dependent coverage is offered.
All enrollees are eligible to participate in a Dental Plan for a modest cost through payroll deduction.